Nordiq Alberta News, Stories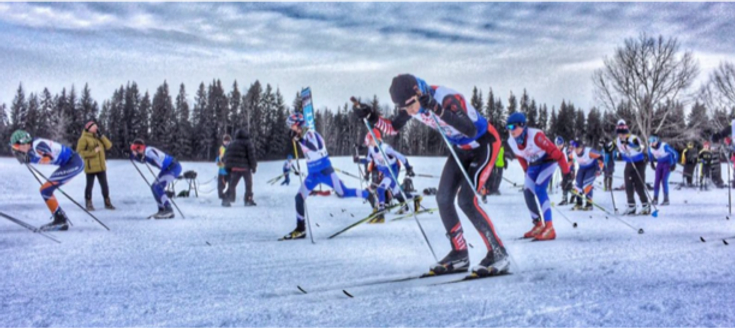 Western Canadian Championships/ Alberta Cup 5 & 6 Race Notice
RACE THE BEND!
Western Canadian Championships
and Peavey Mart Alberta Cup 5/6 2022
Hosted by Parkland Cross Country Ski Club and Red Deer Nordic
JANUARY 27-30, 2022
RED DEER, ALBERTA
Welcome!
=================
See the event page for race notice, course maps and full details.
COVID-19 MEASURES
All AHS and race governing bodies' regulations will be followed for this race – more information is found on the registration page. All participants are required to adhere to the regulations with respect. We ask that you do not linger on site after your event to reduce the risk of transmission.
GENERAL INFORMATION
Race Schedule
Friday, January 28 – Interval Start, Free, Distance
Saturday, January 29 – Sprint/Interval Start, Distance, Free
Sunday, January 30 – Interval Start, Classic, Distance
Entry Fees and Deadlines
U8, U10 & U12 – $25/race
U14 & U16 – $40/race
U16 and older and all Para Nordic and Sport – $45/race
Registration Deadline: January 24, 2022 Late Registration an additional $10/race until January 26, 2022.
Other Fees:
Supporting Member Day licenses – $5/race for those U16 and older without a current race license.
Snow Enhancement Fee collected by Nordiq Alberta – U12 and younger $2.50/weekend and U14 and older $5.00/weekend.
Zone4 registration fees – approx $2.00/person plus 3% credit card fee
Coaches/Team Managers must register (at no fee) in order to receive notices and be eligible for a coach bib.
Communications among the organizing committee and coaches will be by WhatsApp or email.
If you have any difficulty registering, please contact .
NOTE: If anything on this site differs in any way from the Race Notice, the Race Notice is to be considered to be the official source of information.