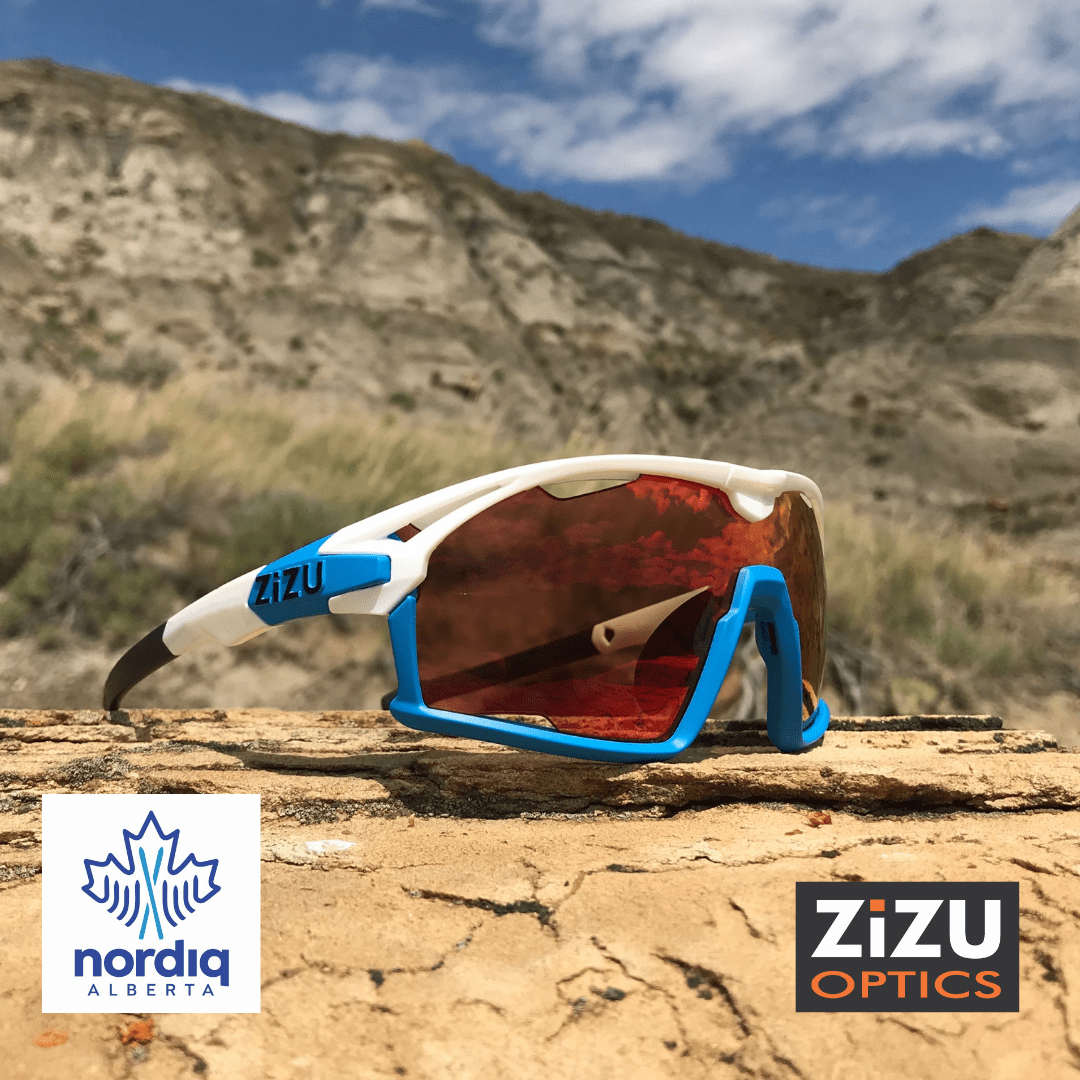 Nordic News December 18th, 2020
ZiZU Optics and Nordiq Alberta Giveaway!
We are excited to share an exciting giveaway just in time for the holidays. ZiZU Optics has graciously agreed to give away 1 pair of XZ1 glasses in their blue and white color combination. In addition, Nordiq Alberta will be giving away one hat and one shirt to a few lucky followers. For more information on how to enter, check out our latest Instagram post here!
Nordiq Alberta L2T On-Snow Coaching Course
Nordiq Alberta is excited to announce an upcoming L2T Coaching Course delivered primarily via Zoom with one in person session when safe to do so. If you have completed your L2T Dryland Course and wish to become L2T trained, click here to register!

Competition Trip Criteria 2020-2021

Nordiq Canada is pleased to announce that the 2020-21 Competition Trip Selection criteria is now posted. Please review this document for more information.
Nordiq Canada's objective for the 2020-21 competition season is to maximize Canada's nation ranking through world cup points, while managing risk associated with the COVID-19 pandemic. Our goal is to achieve the necessary points for Canada to maintain or improve its nation rankings so as to secure quota spots for the 2022 Olympic Games. In the absence of competitions in Canada in the 2020-21 season from which to evaluate athlete performance, Nordiq Canada and the High Performance Committee – after lengthy discussions – have decided on the approach outlined in the Competition Trip Selection criteria for selecting athletes to compete for Canada on the World Cup, World U23 and World Junior Ski Championships and the World Ski Championships.
Team selections for upcoming international competitions will be announced and posted in the 'News' section of the Nordiq Canada website on Friday, December 18.
The following policies are relevant to the competition trip team selection process:
• NST Selection, Nomination and Announcement 
• Dispute Resolution and Appeal Policy
We would like to thank the ski community for their patience and understanding as we navigate through the ever changing and emerging challenges of the current competition environment.
Community Coaching Grant
Between November 20, 2020, and January 15, 2021, Nordiq Canada is offering the online Introduction to Community Coaching module for FREE to members.

How it Works:

Participants will still need to complete the multisport Coach Initiation in Sport online module first at the cost of $15.

The cross-country ski specific NCCP Introduction to Community Coaching online workshop fee will be waived in the Locker from November 20 to end-of-day January 15, 2021.

More information can be found here.
Important: Updated Incident Report Form
CSA has updated the contact information on the Incident Report Form. The new form, as well as other insurance documents, can be found in the Nordiq Canada document centre.