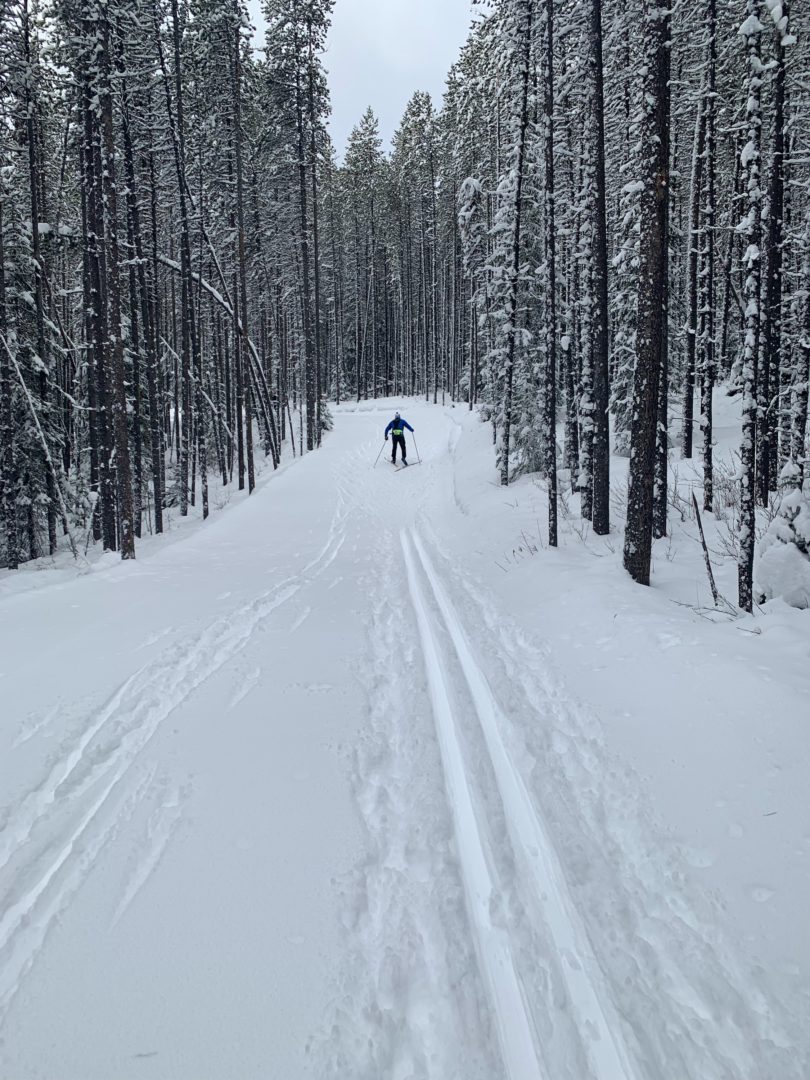 We did it, together!
Together we've met our fundraising goal for Kananaskis ski trail grooming.
Now that the February deep freeze is behind us, there's still plenty of time left this season to get out for a ski in Kananaskis. With that in mind, the Nordiq Alberta team wanted to share another exciting progress update on the Kananaskis parking pass program.
Thanks to the support of thousands of cross-country skiers and more than a hundred dedicated volunteers, together we have raised enough funds to sustain ski trail grooming throughout Kananaskis for the remainder of the 2020–21 winter season!
Here's a quick look at the latest numbers:
5,200 season passes sold
2,500 day passes sold
approximately $270,000 in net sales after expenses
PLUS $22,000 in donations!
When the pilot project launched in October, we aimed to raise at least $210,000 (after expenses) to fund trail grooming this winter. From the start, we've committed that all funds raised through this project will support efforts that contribute to maintaining trail grooming in the Kananaskis region. Surplus funds will be held in reserve until a committee of representatives from Nordiq Alberta and Alberta Environment and Parks can meet this spring to determine the best use of remaining funds. Donated funds will also be put into a separate fund for winter ski trail grooming – administered by the Nordiq Alberta board.
Huge thanks to everyone who has volunteered, bought a parking pass, or helped to spread the word.  Over 150 volunteers worked 304 shifts on 60 different days and 10 locations from Dec 1 to date.  An online event will be scheduled later in March to honour those volunteers, and to thank the Alberta Parks grooming staff, as well as our project partners.
So here's to all of you who helped make the Kananaskis grooming project a success. You put the wind at our backs, and we look forward to sharing the trails with you in the months ahead!